This weekend I broke
my New Year's Resolution
not to buy any books until February 1st. (And I was more than halfway there!) But I'm not sorry at all, although I'm going to try and keep it to one. Monday and yesterday I was traveling again, which is always fun and always tiring. The twinge in my shoulder from carrying a too-heavy bag turned into a wince-worthy ache and the balls of my feet whined softly with each flight of stairs and hill. I had finished the first book I brought with me, but just didn't feel like reading the second one -- and I had a 2.5-hour bus ride ahead of me.
I should have foiled temptation by not going into a bookstore at all, but I was looking for a bag to help me redistribute the weight in my bag (of my shoes, mostly, not any extravagant purchases). While I was there, I saw a mass-market paperback I'd always wanted to read but which I'd thought went out of print. And readers, I bought it.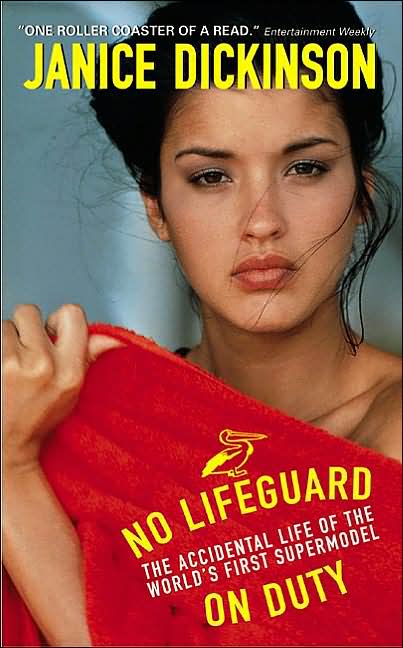 And I kid you not when I say, I had my nose in
No Lifeguard on Duty: The Accidental Life of the World's First Supermodel
all the way home. In my other life in which I am not a ginormous book snob, I am a huge fan of "America's Next Top Model." This is not an apology; it's sublime television. And the day they fired exquisitely loopy judge Janice Dickinson was a sad one. And her book? Probably the product of a ghostwriter, but heck, it was entertaining, and it got me through the rest of the day.
I'll get back to that other book eventually. This was just empty calories, but it was what I was craving.